I've been dreaming about the islands lately so this is a perfect time to show you Eileen and Jerel's save the dates and wedding invitations.  They are getting "Maui'd" this week and I couldn't be anymore excited!  When I first met them, they did our maternity session before we gave birth to our sweet, baby girl. Since then, they have captured many memories of my family and have become our dear friends. Eileen and Jerel, we are so happy to have met you and so happy for you both! We wish you all the joy two people can share and a lifetime of love! Enjoy your wedding day, your time together on the islands and ALOHA nui loa!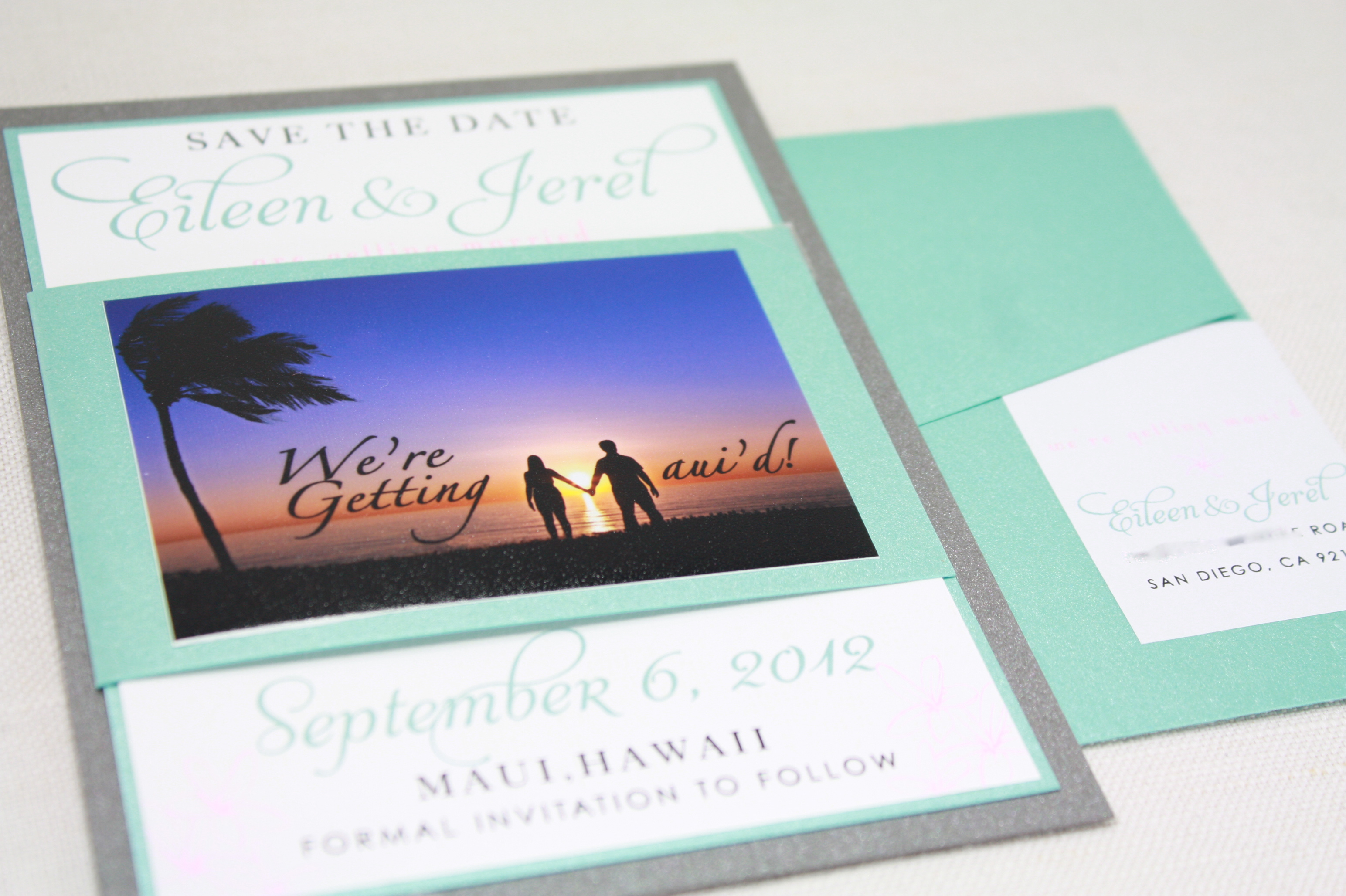 Being awesome photographers, it was fitting to have a photo of them on their save the dates. A silhouette picture of them was on the front and opened up to a calendar with their date marked. It also had a magnet on the back for guests to keep handy.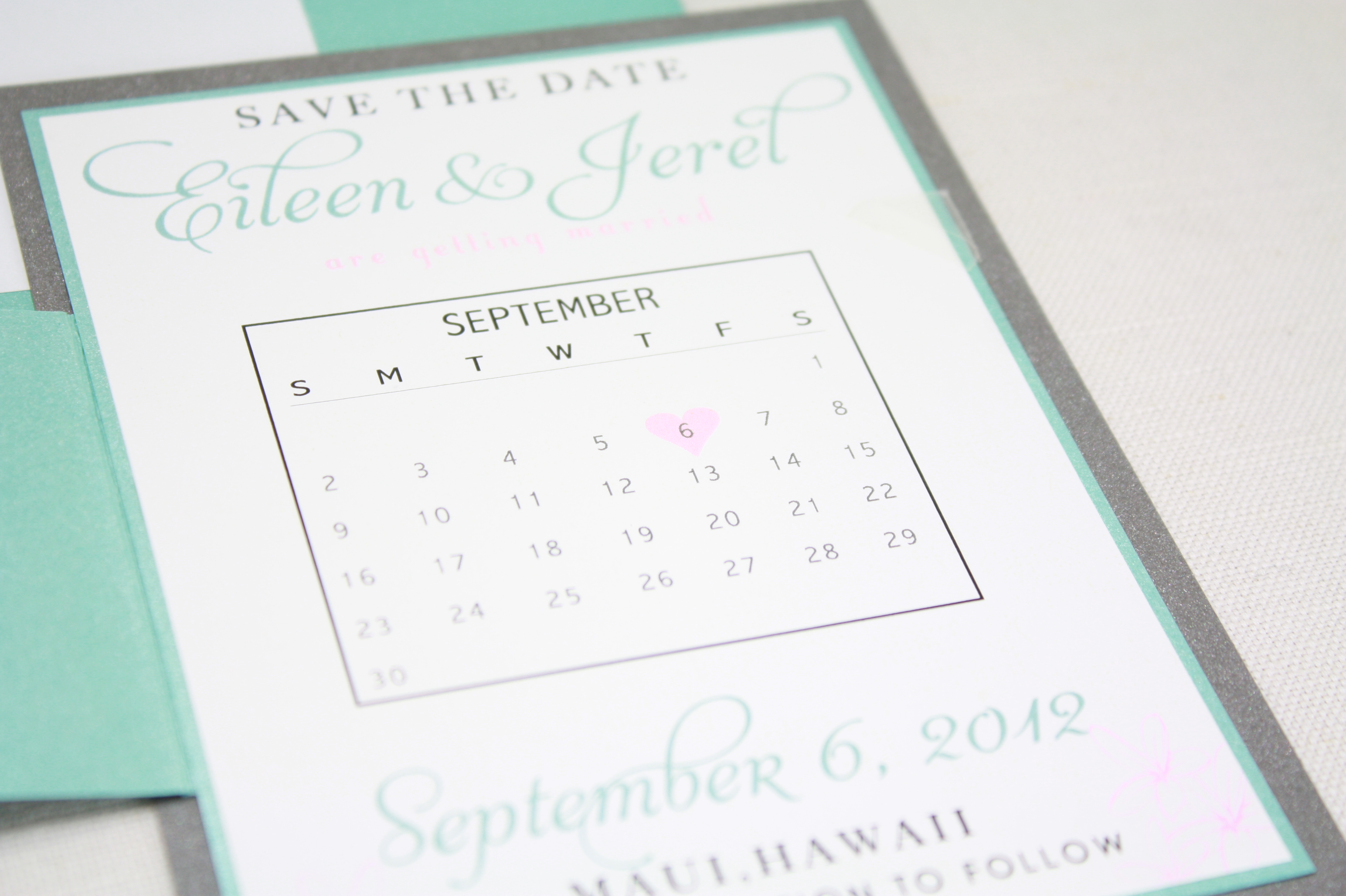 Their invitation suite was a charcoal gatefold card with silver accents and teal blue. It held the RSVP card along with another invitation to a wedding reception locally for when they return back from the islands. 2 parties for 1 lucky couple… I'll take that!